BEST. JOURNAL. EVER.
Mix and Match Your Way to Journal Perfection.
Design your cover, pick your daily page, include whatever content you want.
Let's make this journal work for you!
habit | weightlifting | fitness | crossfit | running | nutrition | climbing | yoga | wholesale | notebook | powerlifting | custom
Featured Products
Choose Your Cover — Choose Your Daily Page — Choose Your Content
We want your journal to work for you. The way you want.
Your cover, your workouts, your progress.
Pick the setup that works for you. Custom all the way!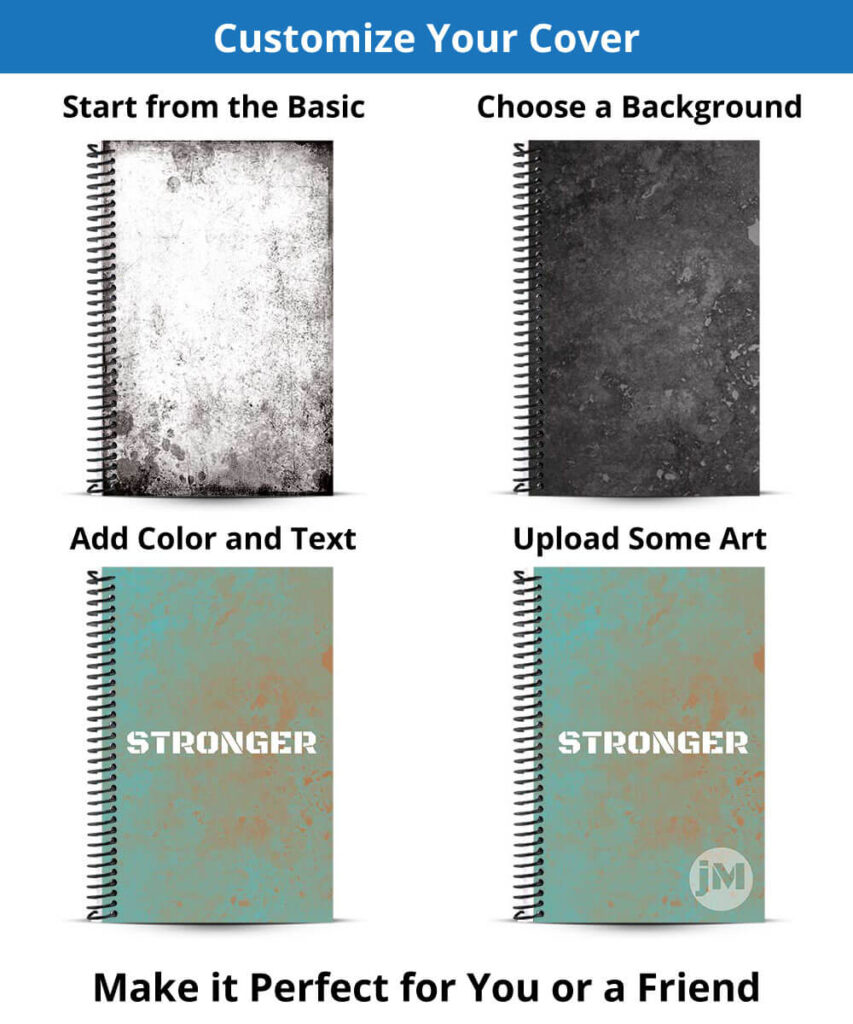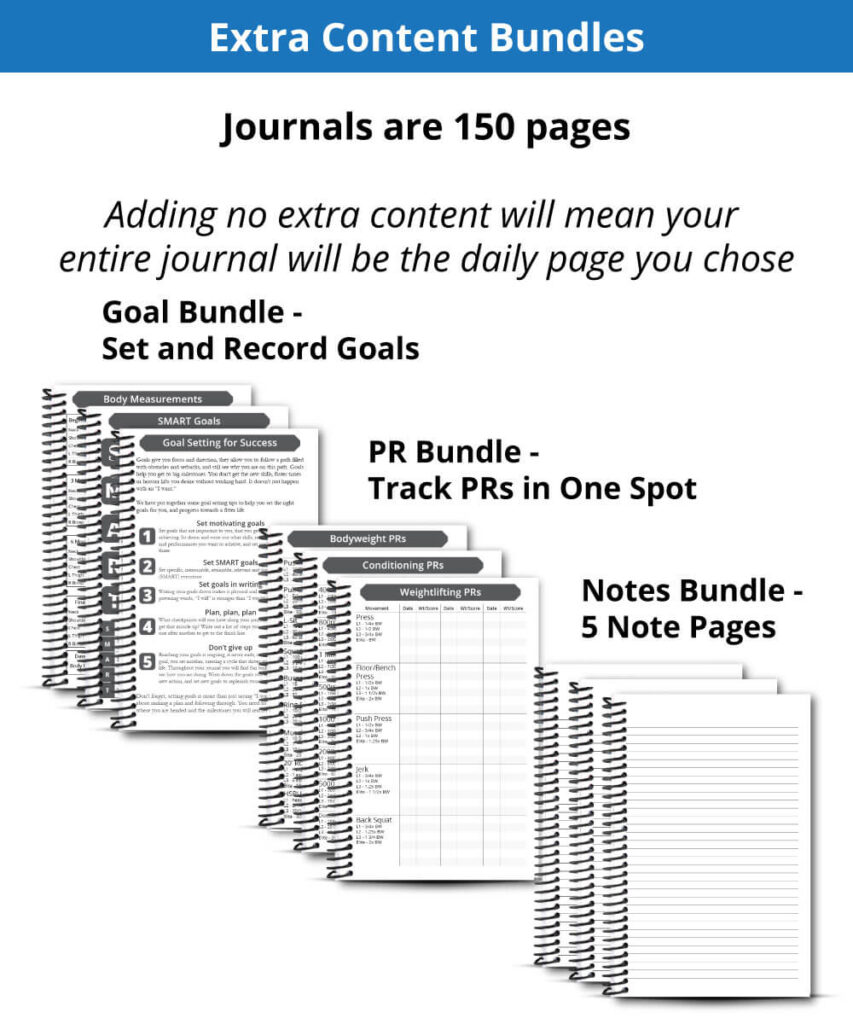 ---
My Wife And I Ordered Ours And So Far, We Absolutely Love Them. Quality Work! – Logan C
---
Wholesale Journals
Create the perfect journal to help your clients record their PRs, know their workouts, and rock your brand!
---
A guide Through our Journals
Pick Or Design a Cover
Choose from dozens of covers or use our Custom Journal Cover Designer! Make it Perfect!
Choose Your Favorite Pages
Write the way you want to. Pick the perfect pages for your activity and design the best tool for you!
Track Your Goals
Writing your goals down makes your 42% more likely to complete them. Give yourself the edge!
Thomas
verified owner
The journal came in as ordered and I had lots of help perfecting the design — this is the second journal I've ordered here and I've been very happy both times. 11 / 10!
20 mins ago
Adrian S.
verified owner
Eli
verified owner